September 12, 2014
Labels: beauty blog, beauty blogger, blog, blogger, blogging, easy, eye, eyebrows, face, fashion, freash, lips, look, Makeup, makeup for beginners, makeup for teens, skin, teenager makeup, young
September 11, 2014
Hello Beauties,
Today we are going to be discussing some fall trends I'm really looking forward to seeing this year. Since I rarely buy magazines anymore (which I should for the sake of this blog) I thought I would scan through pinterest to see what's poppin'. So here are some of the things I found and what I'm most looking forward to.
Pantone's Colors of the Year
Every year a company called Pantone (I had to google what they hay this was and I am still stumped on who exactly Pantone is) releases a list of colors that we will be leading the trends of the year. This year there was a wide array of earthy, more muted tones from orchid to muddy green. Ofcourse they all have lovely imaginative names. I have a few favorites but my two favorites are Misted Yellow and Cypress. Misted Yellow is a in my words a good ol' burnt mustard yellow. I have always loved this color but I always overlooked it because if wasn't a "popular" color, yes, I left this color at the loser table even though I loved it. Im glad to see that it's finally Misted Yellows time to shine. Cypress is that muddy green we talked about. I really enjoy this more earthy tone and look forward to seeing what comes out in these shades this year.
Long Cozy Cardigans
These guys made their appearance in the early 2000's and Im so glad they are back. These look super cute with skinny jeans and boots or dress it down with a pair of converse. They also come in a variety of shapes and colors.
Deep, Rich Nail Polish Colors
Plums, Cobalt blues and Forest Greens, just to name a few. These gorgeous, rich colored digits look great on all skin tones. They also warm up any outfits.
60's Inspired Outfits
I absolutely love when vintage inspired outfits come back into the fashion world. The cat eye glasses, the swing skirts, the Peter Pan collars, etc. This trend is sure to please everyone and their mother, for real, and their mother. I personally love the Cat Eye glasses frames. They really flatter an array of face shapes.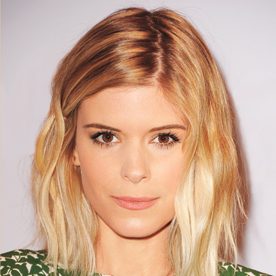 Shoulder Length Hair
I personally LOVE this trend because I just cut my long hair off into a LOB hair style and Im glad I will be in trend this fall. There are a ton different looks you can do with this length and if you keep the layers long, you can get just about my updo.
Minimal Eye Makeup
As much as I love my classing cat eye liner, I also love a simpler eye. I like layering on a good amount mascara to really help my eyes pop. You can also throw on a soft falsie style to help add a little pizazz!
So those are some of my picks for this year fall trends! I hope you enjoy and let me know below, what fall trends are you excited about?
Until Next Time...
*This post is hella not sponsored. All opinions are that of my own. All picture used in this post are not mine but rather have been embedded.
September 03, 2014
Good Day Beauts,

I am just about to paint my nails with the L'Oreal Nudes in Doutzen's nude, which I just bought tonight. But I thought I would write a quick review for you guys regarding the new Maybelline Dream Wonder Fluid Touch Foundation. Woof! Now that was a mouthful!!

I had been debating on purchasing this product for a while now and I finally caved when I saw it on sale at Shoppers Drug Mart on sale. So, this foundation runs for between $14-$16 depending on where you pick it up. I picked this up in the lightest shade which is called Porcelain (Classic!).

One thing about this foundation is that it is very liquidity, I find a little of this product goes a looong way. It has a very velvety, powder finish. I used this with a few primers but I have had the best luck with the Rimmel Stay Matte Primer. I usually apply this with my fingers and blend into skin, I also do take a buffing brush to work it in further. I only set concealed area with powder.

I actually quite enjoy this foundation! I have been using it for a few weeks and I am very impressed. If I had to be honest, I would have never have thought I'd like this so much. I did not have high hopes for this product at all. I have acne scars so I usually like a heavier foundation. This foundation gives a medium to full coverage. It is somewhat buildable but works best with the one layer. What I love about this foundation is that it actually feels like skin, there is now heavy or sticky feeling. It also last me a good 8 hours without getting oily and gross.I would say though, that if you tend to have dry skin or dry patches, then make sure you moisturize well, as it can stick to dry spots. Overall, I am extremely impressed with this foundation and it really knocked my socks off. I say if you want a nice thin foundation with a good coverage, this is for you!

Thank you so much for reading and until next time...