Hello Beautiful People,
Today i bring you a fabulously easy hair tutorial based on a style wor my Jennifer Morrison, as show below: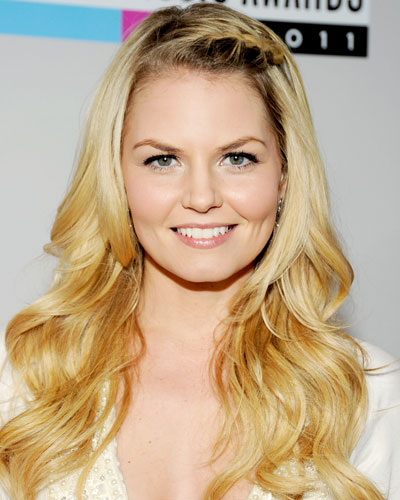 If you do not know who Jennifer Morrison is, she is the actress who plays the main character on my favorite tv show "Once Upon A Time". Most of her red carpet hair styles seem to include braids of some sort, which idicated a love for braids on either her's or her hairstylists side. None the less, the style really captured my attention for it's simplicity and how it almost has a medival feel to it. I have been obsessed with the romantic 14th century braids and updos. Braids add romance to anything. I filmed a super quick and basic tutorial for this look and I hope you enjoy!